Because our past attendees have proven their effectiveness, these sessions will be extraordinarily hands-on.
Times are listed as CST.
6:00 pm Welcome Dinner
Times are listed as CST.
8:45 am Welcome
9:00 am Interactive Session – Brand Fusion: What You Do and How You Do it Matters
10:45 am  Interactive Session – A Marketer's Guide to Problem Solving
1:30 pm  Interactive Session – On-Property Messaging to Enhance Revenue
3:30 pm  Immersive Session – Customer Journey
Times are listed as CST.
8:45 am   Welcome Back
9:00 am   On-Property Messaging, Part 2
10:15 am  Interactive Session – The Fundamentals of Developing Players
1:00 pm   Immersive Session – Bringing Over the Top Promotions to Life
3:15 pm Interactive Session – How to Easily Make More Interesting Content By the Use of Motion
Times are listed as CST.
8:45 am   Welcome
9:00 am   Interactive Session – Google Analytics 4 for the Casino Marketer
10:45 am  Interactive Session – Defining, Understanding & Recovering Player Defectors
1:30 pm    Immersive Session – Card Shark Tank
Session Descriptions
Click on each session to see more.
Brand Fusion: What You Do and How You Do it Matters
While we all think our logos and advertising are unique in the guest's mind, what can truly differentiate our brands is how we deliver our brand promise to stakeholders over and over again. Still, so often, the brand is relegated to the marketing silo while the rest of the operations are left to interpretation or (gasp) replacement. In this interactive session, we will examine a variety of departments to uncover how they are bringing magic to the brand and how we can spread that through our entire property.
Session Coach: 
Julia Carcamo, J Carcamo & Associates
Julia Carcamo is a casino branding expert and the author of Reel Marketing: The Art of Building a Casino Brand. As president & chief brand strategist at J Carcamo & Associates and founder of Casino Marketing Boot Camp, she aids casinos in building and maintaining engaging brands and tactical marketing programs. Following a successful tenure at Caesars Entertainment, where she developed the initial brand architecture for Harrah's core brands, including Total Rewards, she answered the call from Steve Wynn to open his signature resort, Wynn Las Vegas. She was at the helm of the reinvention of the Isle of Capri house of brands, introducing new brands, successfully connecting with new and inactive customers, and reintroducing the iconic Lady Luck Casino brand. Recognizing the impact the Hispanic market is having now and will have in the future, she has co-founded espÑOLA, a Hispanic marketing and engagement agency.
A Marketer's Guide to Problem Solving
What do you do when things don't go as planned? Problem-solving is an intrinsic element of casino marketing. Marketers must continuously adapt and adjust plans and determine the best course of action when obstacles arise. But how much time do we spend working on improving our problem-solving skills? This interactive session will introduce concepts to help marketers hone their problem-solving abilities and their approach to problem-solving and decision-making. Participants will be able to apply these lessons and skills immediately to their daily work and view their approach to problem-solving in a whole new way.
Session Coach: 

Daniel White, Dan White + Associates
A marketing professional for the past 27 years, Dan White has spent the last 19 years in the tribal casino industry. He was the Director of Marketing at Muckleshoot Casino, the largest casino in the Pacific Northwest and one of the largest casinos in the United States. He has served in executive and officer-level roles at several properties in both marketing and casino operations. Since 2009, Dan has been part of various qualitative and quantitative research pr studies regarding casino consumers and has championed the value of research in building strategies. Dan received his bachelor's degree from Central Washington University's School of Journalism in 1993 and is currently pursuing his certification in Behavioral Economics from Texas A& M University. He is a former United States Marine.
Casino Music & Messaging Workshop
As a casino operator, once a guest enters your property, the goal is to enhance and extend the visit and increase customer spending. Although there are many factors that come into play when patrons chose the games they will play and whether they win or lose is chance, you can manage what they hear from your sound system. So, it's crucial that you utilize a strategic music and messaging program.
The proper music playlist – created specifically for your property and the demographic of your guests – can most definitely create an optimal atmosphere. But the vibe can be immediately ruined if you aimlessly weave in off-point and off-putting messaging.
Whether it's a cheesy commercial or news of a big slot jackpot that was just hit on the floor, there's nothing worse than having a staticky and muffled announcement dropped directly into the middle of a playlist. In addition to creating the correct balance of messaging and music, the messaging should be seamless, easy on the ears and relevant. Tracking ROI to your calls to action is an added bonus.
In this interactive session, Nathan Green will explain precisely how he and his team create these messages. He will then turn it over to session attendees and ask them to write and produce their own messaging for a property based on some key factors that he'll provide.
Then, in part 2, attendees will get to experience their work.
Session Coach: 
Nathan Green, New Level Radio

Under the guidance and vision of Nathan Green and his partner Sam Ambrose, New Level Radio launched in 2007, creating a new niche in the radio and music industry. Today, the Denver-based company delivers customizable radio networks for hundreds of businesses all over the U.S., particularly the casino industry. When he's not on an airplane or creating a new playlist for a property, Nathan is typically at home in Denver with his wife and kids, working on new ventures, running a road race, or listening to music with the volume turned up to 10.
Journey Mapping Made Simple
Get ready for a session that will be both enlightening and fun!
The guest experience continues to grow because customers choose you or your competition as the place they will spend most of their gambling budget. So, it becomes more important than ever for us to understand the customer journey and the key touch points influencing their decision to visit. Experience can be your unique and differentiating factor, and journey mapping can enlighten your efforts at capturing those customers time and time again. Attendees will participate in an individual journey mapping exercise to gain insight into how mapping and understanding their customer's journey can lead to an overall improvement in loyalty, positive word of mouth, and the overall experience.
Session Coach: 
Jim White, Jim White Advantage

Jim White is president and chief experience officer at Jim White Advantage Guest Experience, a professional consulting firm specializing in assisting companies in crafting unique and personal guest experiences that offer a distinct advantage and a point of differentiation over their competitors.
Jim brings over 30 years of experience in hospitality operations across multiple industries and a true passion for treating each customer as his guest.  His expertise lies in understanding the nuances of customer service and creating customer experience programs focused on increased visitation and positive word-of-mouth recommendations.  While working in the casino gaming industry, he created a signature customer experience program that changed the organization's service culture and created a connection between employees and customers.  Moving into the healthcare space, Jim continues to spend time with skilled nursing and rehabilitation facilities perfecting the service culture in medical resort-type facilities where he is credited with the creation and implementation of NPS-based programs with scores comparable to those at luxury resorts.
Jim and his wife live in Fort Myers, Florida. When not working, he enjoys traveling and spending time with his friends and family.
"There is a superhero in all of us.  We just need the courage to put on the cape."
— Superman
The Fundamentals of Developing Players
No matter the size of your casino, training all staff members in the Fundamentals of Developing Players can organically grow your club memberships, player loyalty, and wallet share. In this session, we will discuss how creating a property-wide culture of "Get the Player Through the Door and On the Floor" can generate a positive work environment for staff and enhance the gaming experience for the Player.    
As properties experience staffing challenges, the need to expand player service roles to other department leaders and key staff members is becoming more common. Player development jobs are hard to fill, with very few candidates to pull from. Conditioning departments to adopt the philosophy of developing players in their daily business procedures can quickly influence the player's choice to visit your casino over your competitor and spend more time on their favorite games. You may also find a few candidates in different departments to recruit after learning more about the rules to develop players.
Session Coach:
Jatonia Ziegler, Playersoft Technologies
Jatonia Ziegler is Vice President of Marketing & Sales for Playersoft Technologies.  Playersoft is a technology solution-provider that allows staff to service players using mobile software for club enrollments and other deliver services, such as managing invites, groups, comps and offers.  Playersoft has been supporting casino operation teams with revenue generating mobile apps for over a decade.
Jatonia has 30+ years of experience in the Casino Gaming, Player Development, Hospitality, and Retail.  Known as "JZ" to colleagues, she has worked for casinos such as Agua Caliente, Ameristar, Morongo and Station Casinos.  She is the Co-Founder of the Casino Player Development Association LinkedIn Group, with over 900 members, sharing specific conversations about Player Development and Hosting jobs available in around the country. 
Jatonia has designed and implemented Casino Player Development programs for several properties across the U.S.  She has been recognized, by her colleagues, as an expert in the fields of business & casino player development.  Her written work on Player Development has been featured in Gaming & Leisure Magazine and The Strategic Casino Host by Jackie Parker – Chapter 5 Maximizing Your Dinner Party.  You can read more of Jatonia Ziegler's work by visiting LinkedIn to view her posts & articles.
Bringing Over the Top Promotions to Life
We're all pretty good at coming up with promotions, right? A slot tournament here, a gift giveaway there. But do you ever wonder what would happen if we planned without limits?
Just imagine what exciting things could happen for your guests and even team members when you take your promotions to the next level… when you bring them to life!!
In this session, Nicole Martz will guide you in thinking of ways to take your tried-and-true promotions and make them over-the-top successes that will leave your guests talking and craving more!
She will challenge you with HOW you brainstorm and encourage you to push the envelope in even your automated promotions.
Session Coach:
Nicole Martz, IP Casino Resort Spa & Gulf Coast Gal
Nicole is a creative marketing professional with a degree in marketing and business management and over fourteen years of experience in marketing within the fast-paced casino industry. Nicole has a vast knowledge of various areas of marketing and an undeniable passion for event planning and for her community.
She is an enthusiastic and hardworking individual who believes that teamwork, attention to detail, and communication are essential to success as both an individual and a company.
Nicole works for IP Casino Resort Spa in Biloxi, Mississippi, as the special events and promotions manager. There, she and her team create memorable moments and exciting offerings that entice visits from casino guests all over the nation.
In her free time, Nicole created Gulf Coast Gal, a premiere YouTube channel showcasing all the Gulf Coast has to offer. Through her work with Gulf Coast Gal, she also assists local businesses with elevating their marketing and engaging with their online communities.
Nicole serves her community through volunteering with many local organizations such as Habitat for Humanity, the American Cancer Society, and Excel by 5, just to name a few. She is the Past Chair of Coast Young Professionals, an organization dedicated to developing young leaders. Nicole lives in Vancleave, Mississippi, with her wonderful husband, Curtis. She enjoys crafting, gardening, DIY projects, exploring new places, and spending time with her dog, Chainsaw, many chickens and other animals.
How to Easily Make More Interesting Content By the Use of Motion
We all know visual content is 40 times more likely to get shared than all-text content. As individual consumers of content, we can absolutely believe this. Now think about how much time you spent in the last 24 hours watching and sharing video content. With online videos accounting for more than 82% of all consumer internet traffic, you need to consider how you can create more video content more often. But with everything else we need to do, how can we add yet another skill and task to our ever-growing lists?
It's a very common question, and the answer may be easier (and less expensive) than you think. If you consider "motion" rather than "video," a plethora of tools becomes more accessible to you.
In this hands-on session, we'll explore these tools and create moving visual content to support our programs.
Session Coaches: 
Julia Carcamo, J Carcamo & Associates
Nicole Martz, IP Casino Resort Spa & Gulf Coast Gal
Google Analytics 4 for the Casino Marketer
Analytics are the backbone of an effective marketing strategy. And without information and metrics to measure performance, it's almost impossible to make the right investments. As digital channels evolve and become central to the lives of our customers, understanding how your website and digital efforts affect a potential visit is paramount.
We've all seen prompt after prompt that Google Analytics 4 will soon become the default tool we use to understand our websites (and apps). That's why you must be prepared for the shift to Google Analytics 4.
You depend on Google Analytics to gain insights into your digital marketing efforts, and your decisions are always backed by data. How many people visited your website? How'd they find it? And what did they do while they were there? This need-to-know info is the basis of your marketing strategy. But are you ready for the next generation of Google Analytics?
In this session, you will learn to navigate your way around Google Analytics 4 and how to create the reports that matter to your business goals.
Session Coaches:
Dave Maher, Zehnder Communications
With more than two decades of digital marketing and software development experience, Dave's proven success in designing and managing marketing-driven digital solutions makes him perfect for overseeing digital strategy for Zehnder. In his role as chief digital officer, Dave oversees multiple digital initiatives at Zehnder, including everything from digital strategy, digital marketing intelligence, digital transformation, UI/UX design, full-stack development, digital-based accessibility, and DevOps.
Over the last 25 years, Dave has developed strategic digital marketing solutions for international and national Fortune 500 Companies' brands in regulated and non-regulated industries that revolutionize. Dave is responsible for creating cutting-edge technology experiences that are grounded in functionality and business efficiency – embracing technology, creativity, and marketing.
LinkedIn     Website
Andrew Thares, Zehnder Communications
Andrew has experience working as a data analyst in the advertising industry and has built on that in his four years working for Zehnder. As a Senior Analytics Strategist, Andrew ensures web and social data is properly tracked and populated into custom Client dashboards. Additionally, Andrew analyzes ongoing dashboards to provide actionable insights via multi-channel media platforms.
Before joining Zehnder, Andrew was an MBA student at Louisiana State University, earning his graduate analytics certificate while also working as an analytics assistant for the LSU baseball team.
LinkedIn    Website
Defining, Understanding & Recovering Player Defectors
Player defectors sometimes have different meanings depending on the casino property.
Are you a destination or a local casino? Still, the players club database is the heartbeat of the casino operation. Why do we keep losing profitable players? What are the reasons that players are not coming back? How do we recapture room-comp-level and above valuable players? Do we activate aspirational marketing incentives? Then again, some players are frankly not profitable.  Do we want to bring them back?
Focus groups, direct marketing with aggressive offers, outbound call campaigns, SMS & MMS can all be a part of the solution.
Session Coach:
Luigi Mastropietro, Everi
Luigi Mastropietro is currently the VP of Relationship Marketing for Everi (formerly Global Cash Access), (NYSE: EVRI), headquartered in Las Vegas, Nevada.
Since 1996, Casino Marketing & Player Development departments have utilized at least a dozen uniquely designed services for the casino industry that are now routinely offered by Everi. The Casino Share Intelligence dashboard won awards from the Casino Journal as one of the Top 20 Most Innovative Gaming Technology products in 2011.
Luigi has worked with Everi through several corporate acquisitions for over 25 years. Following the acquisition of Central Credit by GCA in the fall of 1999, he integrated Central Credit's Guest Development Services into the GCA corporate portfolio of services, creating Casino Marketing Services. The marketing services have proven to be very successful in enhancing the overall marketing & player development strategies for many casino brands over the years.
Everi's Casino Marketing Services are widely considered a unique, quality resource for prospecting and player acquisition to target new casino players exclusively for Everi clients. The results have proven to yield very high response rates.
Everi also offers slot machines, financial, compliance, marketing & customer service solutions to Native American and traditional gaming jurisdictions in over 1100 casino locations around the world.
Card Shark Tank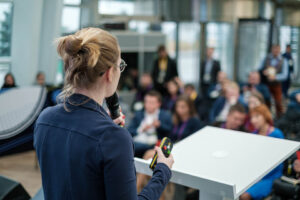 In this highly immersive session, attendees will be presenting new programs, changes, or amenities to our guest panel of general managers. Using everything they have learned during their stay, attendees will be quizzed on pro-formas and the marketing of their proposed programs.
Optional Roundtable Discussion
The final roundtable has become a hallmark of Boot Camp. It provides coaches and attendees with the opportunity to discuss how they will implement new thinking and identify their STRS – what they want to Stop, Turnaround, Reactivate, or Start in their marketing.