Casino Marketing Analytics Series
Four webinars to answer your questions to master your casino data and analytics, even if you're not a data scientist.
Parts 1 & 2 – Artificial Intelligence, Data Science and Machine Learning 101 for Casino Marketers
Recorded July 28, 2022 – What's all the buzz?
Everyone talks about AI and data science, but the field is full of buzzwords. In this first part, we will define the terms you are hearing and reading about to help you cut through the hype and understand how these techniques can be applied to casino marketing and where they should not.
Recorded August 11, 2022 – How to successfully implement data science projects
Report after report suggests the vast majority of data science projects fail. Even those that succeed tend to produce limited or no ROI. Based on experience working with executives in multiple industries, we will share the common traits of the most successful organizations and explain how to give your data science projects the best chance of success.
Parts 3 & 4 – Improving Decision Making for Casino Marketers and Executives
Recorded August 25, 2022 – Information Overload 
There is no denying the deluge of data coming from consumers to your desktop. In this session, we will discuss the various sources of data and the problem and effect of information overload. We will also discuss the reduction effect, narrative fallacies, and how everything impacts your decision-making.
Recorded September 15, 2022 – How we mirror ourselves onto data
This session will cover cognitive biases and errors arising from data, anchoring, affect heuristics, clustering illusion, confirmation, and availability/recency bias. More importantly, you will learn how you can reduce the impact of these common cognitive errors.
Part 5 – Slot Data Marketers Should Understand and Use
Recoreded September 29, 2022 
There is a plethora of data casino marketers can use to make decisions, but perhaps THE most important is information about our casino floors beyond coin-in. Slot directors use this data to make purchase and move decisions, but when you consider how those decisions impact the guest experience, shouldn't marketers be as well-versed? In this session, we will break down the data coming from casino floors and showcase what marketers should be considering as they develop programs.
Tell Us a Little About Yourself to View Recordings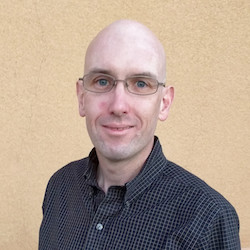 Andrew Engel
Andrew Engel is the Chief Data Scientist at Rasgo. He has been working as a data scientist and leading teams of data scientists for over ten years in various domains, from fraud prediction to marketing analytics. Andrew received his Ph.D. in Systems and Industrial Engineering with a focus on optimization and stochastic modeling. He has worked for Towson University, SAS Institute, the US Navy, Websense (now ForcePoint), Stics, HP, and led DataRobot's entertainment, sports, and gaming efforts before joining Rasgo in August of 2020.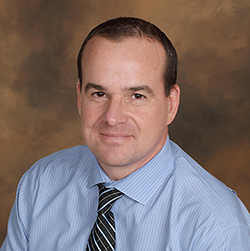 Dan White
A marketing professional for the past 27 years, Dan White has spent the last 19 years in the tribal casino industry. He was the Director of Marketing at Muckleshoot Casino, the largest casino in the Pacific Northwest and one of the largest casinos in the United States. He has served in executive and officer-level roles at several properties in both marketing and casino operations. Since 2009, Dan has been part of a variety of qualitative and quantitative research pr studies regarding casino consumers and has championed the value of research in building strategies. Dan received his bachelor's degree from Central Washington University's School of Journalism in 1993 and is currently pursuing his certification in Behavioral Economics from Texas A& M University. He is a former United States Marine.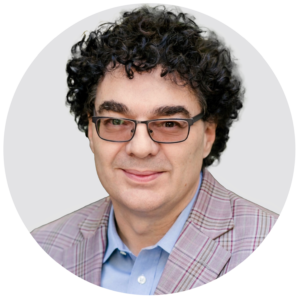 Andrew Cardno
Andrew is an established thought leader in visual analytics with over 25 years of experience in the field. He has led private Ph.D. and master's level research teams in visualization/development for over 20 years; this leadership won Andrew two Smithsonian Laureates and more than 50 innovation awards. In addition, he is an inventor with over 60 granted patents, has published over 100 industry and academic articles, and is coauthor of four books on applied analytics.